Taste is an elegant, minimalist Ghost theme focused on food writing. In addition to being fully responsive and styled, it comes with a few optional bells and whistles that are explained below.
Style
The look and feel of Taste can be easily adjusted to fit your brand and voice by choosing from an "Elegant" or "Playful" style in Settings > Design > Sitewide.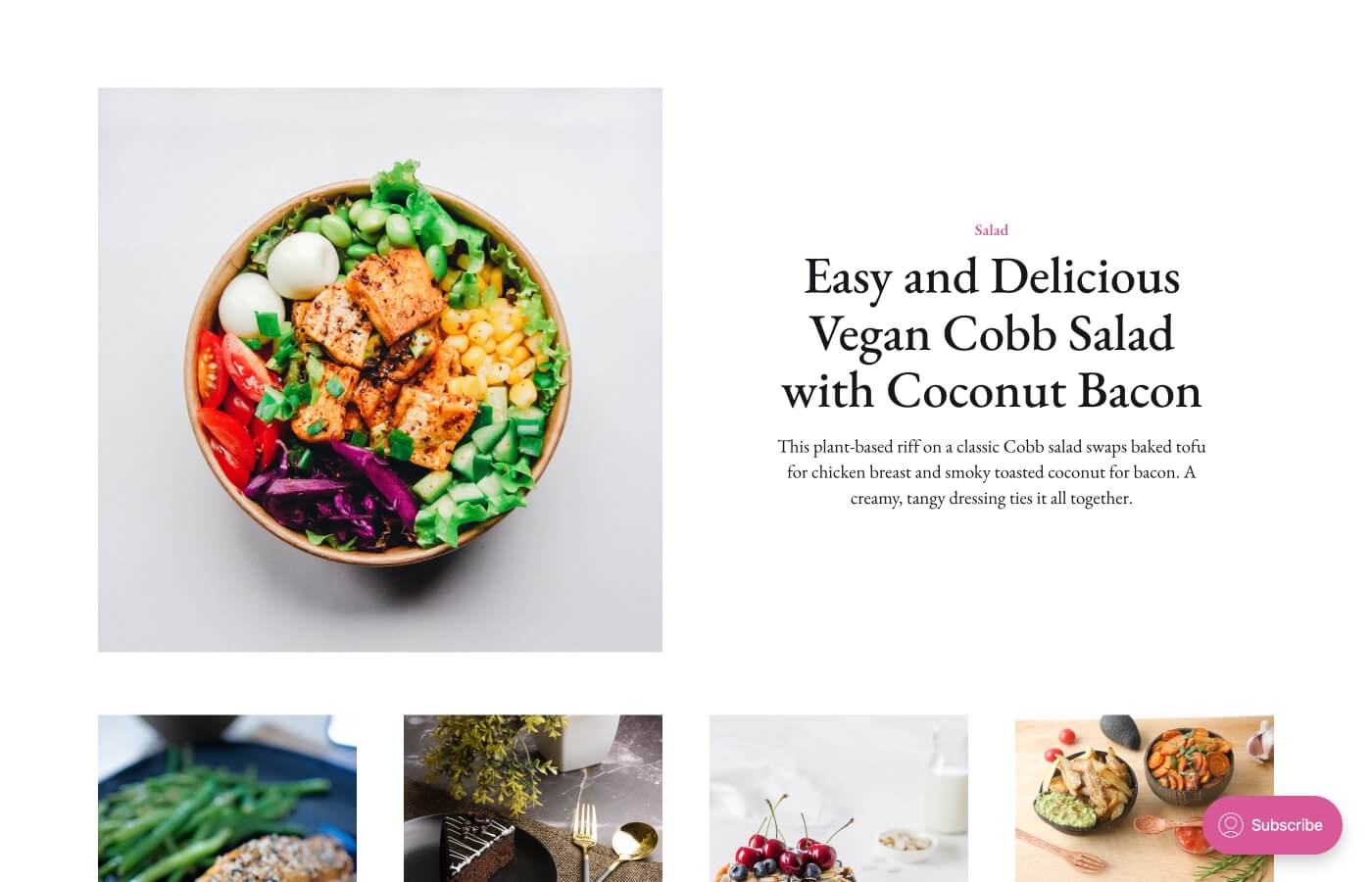 Background color
You can set any background color for your site. Once chosen, your text color will adapt automagically to optimize your content for readability ✨
Homepage
Primary & secondary headers
Welcome readers to your site by setting the message shown at the top of your homepage using the primary & secondary header fields found in Settings > Design > Homepage.
Header action
By default, new visitors will see an option to become a member of your publication by entering their email address. If memberships aren't your focus right, this action can be hidden completely or changed to a search box to give your readers fast and intuitive access to finding content anywhere across your publication.
Custom sections
By default, Taste will always display your latest articles followed by three sections showcasing your most written-about tags.
For more granular control over your homepage, Taste allows you to customize the sections displayed at will by adding the slugs for each tag (last portion of the URL) on the Settings > Design page of your admin panel.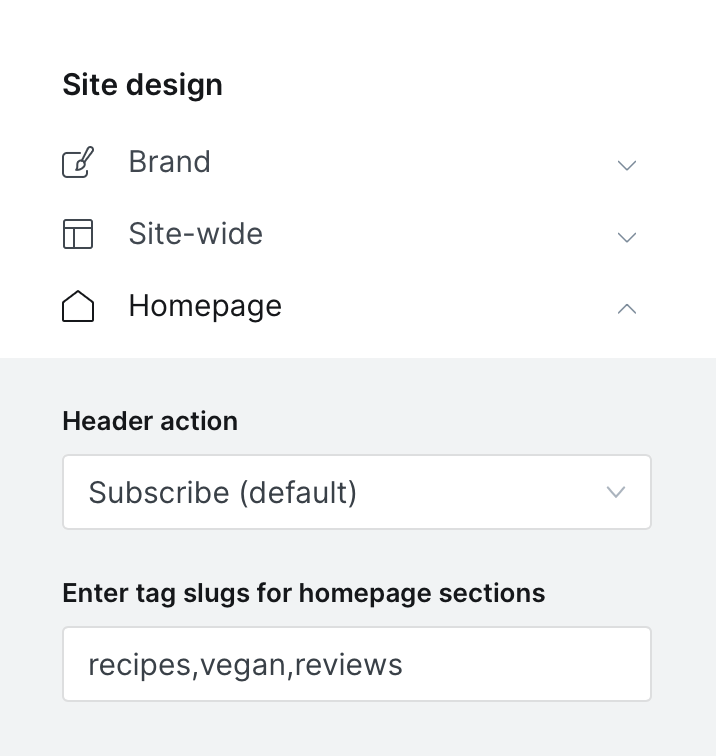 👉
Tag slugs must be separated by commas without any whitespace. For example - recipes,vegan,reviews